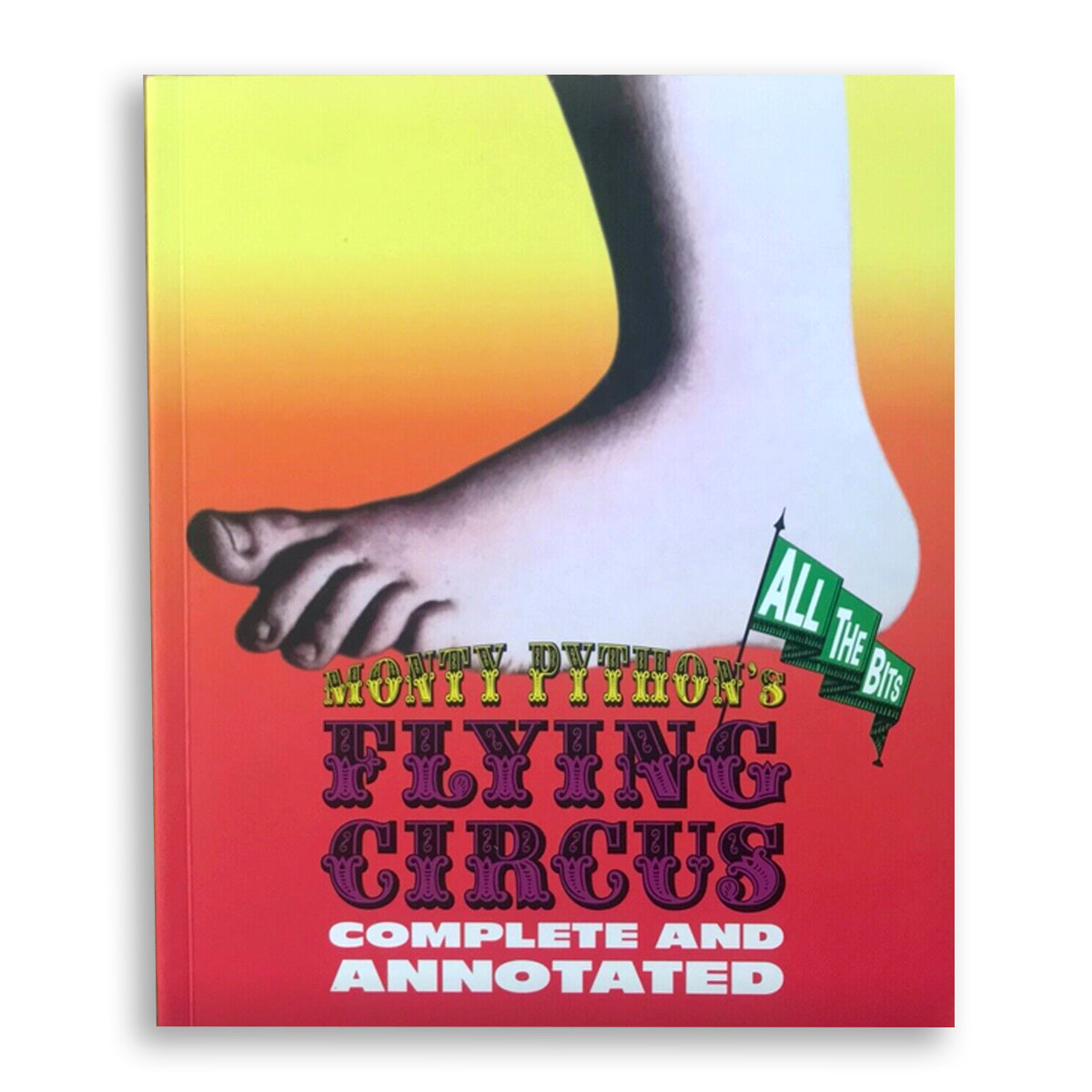 Monty Python's Flying Circus: Complete and Annotated...All The Bits (paperback)
Here are the complete scripts for every one of the 45 episodes for Flying Circus and the most entertaining writing to have gone into television anywhere; every silly set-up, every clever conceit, every snide insult, every saucy aside, from these now classic skits, including The Minister of Silly Walks, the Dead Parrot, Banter in a Cheese Shop, Spam, the Funniest Joke in the World, the Spanish Inquisition, Argument Clinic, the Fish-Slapping Dance, The Lumberjack Song and all the rest.

This celebration of Flying Circus covers the plethora of cultural, historical and topical references touched upon by this landmark series. Virtually every allusion and reference that appeared in an episode is identified and explained.

Sidebars and commentary include profiles of the principles and interviews with cast and crew. Each episode is highlighted with fascinating facts about technical concerns, set design and shooting locations; insider stories from the set including arguments, accidents and practical jokes and much more.

Includes photo-stills from the shows and Terry Gilliam's artwork.
Formats: 

Book
UPC: